Mangastream & Mangakakalot Alternatives: Due to heavy loads from original manga publishing companies mangastream, mangakakalot & mangafox like illegal manga reading sites getting down.
There are still many sites like these that offer illegal manga scans for reading if I am going to write their names it will cover the entire post.
Let me tell you first how these sites affect original publishers and manga creators?
Manga creators get money from publishing houses or publishers, who publish those manga and publishers get money by selling these mangas hardcopy (offline from stores) as well as softcopy on their official sites on a subscription basis (for example like: 3.99/month).
But due to sites like mangastream & mangakakalot, official publishing companies facing huge losses. And these losses increasing every year.
So, when a manga reader chooses manga stream or mangafox for read manga online, they encouraging them and making a loss for official sites and original creators.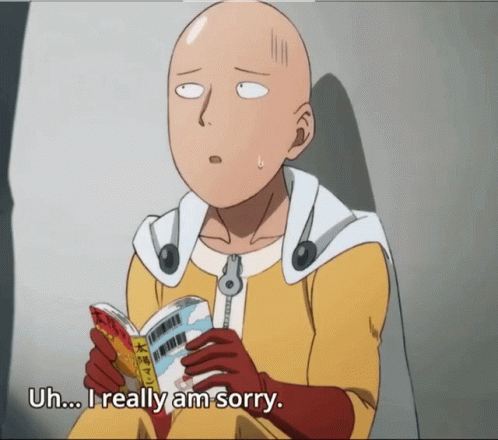 That's why these days amazing mangas not coming like the 20s because creators not earning anything.
Even some of the illegal sites like jaminisbox and mangastream understood this and decided not to continue their stuff.
Jaiminisbox and Mangastream also released a statement on their discord and Reddit that they are discontinuing scanlations, so they can support official creators.
They have illegally translated and uploaded on their sites, some of the biggest mangas in the industry like one piece, black clover, my hero academia, and many others.
Here is Mangastream &  jaminisbox statement.
As from their statement, they aren't going to work on the WSJ series anymore and decided to release their webtoons and series from different mangas.
When this news become viral among the readers, they got confused about the manga and want to know where they can read upcoming manga chapters.
That's why I decided to write an article on this, where you will know the top mangastream & Mangakakalot alternatives to read manga legally and officially.
And by reading on these official sites you are going to support creators.
Mangakakalot & Mangastream alternatives to read manga legally
There are many sites, where you can read all manga legally but in this article, I am only going to mention top 5 mangastream & mangakakalot alternatives.
Some of them even offer apps that you install in your phones.
You can any manga on viz in English.
Viz is the best mangastream replacement for you. It offers almost every manga for reading. Some of it's best manga series like Black clover, Dragon ball super, Boruto: naruto's next generation.
You can read manga chapters as soon as they got released. This media company also the owner of many anime distributions.
On this site, you can read two latest released chapters free of cost, but if you want to read previous chapters then you have to go for a premium membership and have to buy a monthly subscription.
Which is $1.99/month. I mean what else anyone can want cheap than this.
If you divide this amount by 30 (days) than you get $0.066 which is a daily fee amount for reading manga legally and from the official website.
You can read manga from viz in any device.
Shonen jump is one of the oldest and popular manga magazines of industry, it's weekly releases are famous amazing manga also known as #WSJ, which stands weekly shonen jump.
If you remember I also mention it above in Mangastream statement.
As from their statement, they aren't going to work on the WSJ series anymore and decided to release their webtoons and series from different mangas.
Shonen Jump also offers digital versions of manga and let you read 3 latest chapters free of cost. But for previous chapters, you have to pay a monthly subscription amount of $1.99.
It releases the latest chapter of more than 20 manga every week in their WSJ and has above 10,000 chapters to read.
Which is available in English translation as soon as they release the Japanese version.
But here the fun thing, Shonen Jump is part of Viz media and when you pay shonen jump or either viz you can enjoy both this in just $1.99.
Isn't this great.
Plus, shonen jump also available in the android play store and apple's app store. Install it and enjoy reading manga on your phone via their official app.
Download: Shonen Jump Official app for Android | iOS (Free)
3.

Mangaplus
Mangaplus is another best mangastream & mangakakalot alternative for reading manga legally. Even jaminisbox mention this site after their statement for supporting manga creators.
This is the official site famous reading one piece, naruto & other similar famous manga.
You can even read demon slayer manga in Mangaplus
Manga plus owned by Shueisha, am pretty if you are a decent manga reader then you know this name, they have the online platform as well app for reading manga.
Shueisha started Mangaplus in January 2019 and offer almost every manga.
Their service available in every country except South Korea, China & Japan because they have their platform like Shonen Jump. They even started to release the Spanish version of manga translation from February 2019.
Like Shonen jump, hey also offer 3 latest chapters free for reading but in the US they offer some manga available for first and last chapter free due to license.
4.

Mangabox
Like Shonen Jump and Mangaplus, Mangabox also offers its official app for android and IOS for reading manga.
They are famous for quick chapter release updates, you can find Attack on Titan, One piece, or Black clover latest chapters as soon as they released.
Some of their own series are available for reading.
Mangabox is developed and owned by Dena and launched in 2013. Their app available in many famous languages like Japanse, English, and Chinese in 140+ countries.
Chapters release here on weekly basis and you can read 12 latest released manga chapters free of cost.
Their service is so great among the fans that sometimes fans request them to read chapters before release.
And guess what!, that have them.
Another best Mangastream alternative is Bookwalker. It is one-stop for fans to read manga and light novels officially and legally.
Bookwalker owned by Kadokawa, they offer every famous publisher's manga like Viz, Shonen Jump's WSJ and even more from others.
All you have to choose a manga and buy it just like we buy digital books on kindle. And even don't have any monthly subscription like above others in the list.
They even offer many manga reading for free.
They also have an app for installing, where you can find manga in according to the category, genre, publishers, and even by authors.
Download: BookWalker for Android | iOS (Free)
Bonas: ComicWalker– Read Free Manga, Legally
The best in the last, yes I want to save Comicwalker for last.
It's the dark horse of the list and best Mangastream & Mangakakalot alternative for reading manga legally free of cost.
Comicwalke is owned and launched Kadokawa publishing. Kadokawa publishing is one of the biggest manga publishers in Japan.
They are also got very irritated by illegal manga websites like Mangakakalot, mangastream, mangafox, etc. That's why they decided to launch their platform for reading manga completely free of cost.
You even don't to signup for reading in their website.
But if you signup (which is also totally free) and create an account you will get more amazing features like getting notifications when a new issue is published and access to creating a library of your favorites manga.
ComicWalker is free for its manga, no monthly subscription, or any purchasing approach to readers. This is the best mangastream and mangakakalot replacement to go if you want to read manga without any hassles.
And since it works from any browser, you can read it from anywhere from any device.
How to Read Manga Online
I pointed down all the best and top official sites and apps where you can read manga online legally and officially.
All you just have to visit their platform and start reading manga.
By reading from these official sites you are not just supporting creators but also help them to do better and stop illegal manga sites like Mangastream, Mangakakalot or Mangafox, etc.